Aircraft and Passenger Safety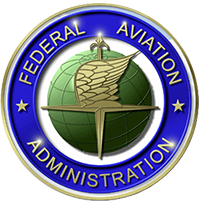 Every airline must have a license or certificate issued by the Federal Aviation Administration (FAA) to operate a passenger aircraft. There are a variety of different certificates and each certificate dictates a particular set of regulations and policies. Scenic Airlines operates under a "part 135" certificate.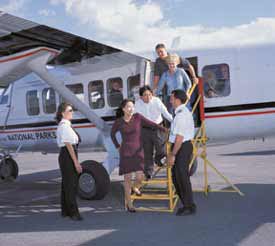 Safety and quality are of paramount importance to our company. Scenic employees have personally accepted the challenge of putting the safety of our passengers above all other company objectives. Scenic Airlines has an impeccable safety record due largely to the vigilant and meticulous standards employed by our company and each member of our staff.
Scenic Airlines sightseeing flights are subject to government operational and safety rules that apply to charter flights carrying up to 30 passengers. These rules, known as FAA Part 135, are keyed to the type of service Scenic provides and the type of aircraft it operates. Flights utilizing our Twin Otter aircraft, which carry a maximum of 19 passengers, are conducted under the charter or 'on demand' operating specifications of Part 135. Scheduled flights utilizing our Cessna 402 aircraft, which can accommodate a maximum of nine passengers, are conducted under the 'commuter' operating specifications of Part 135.